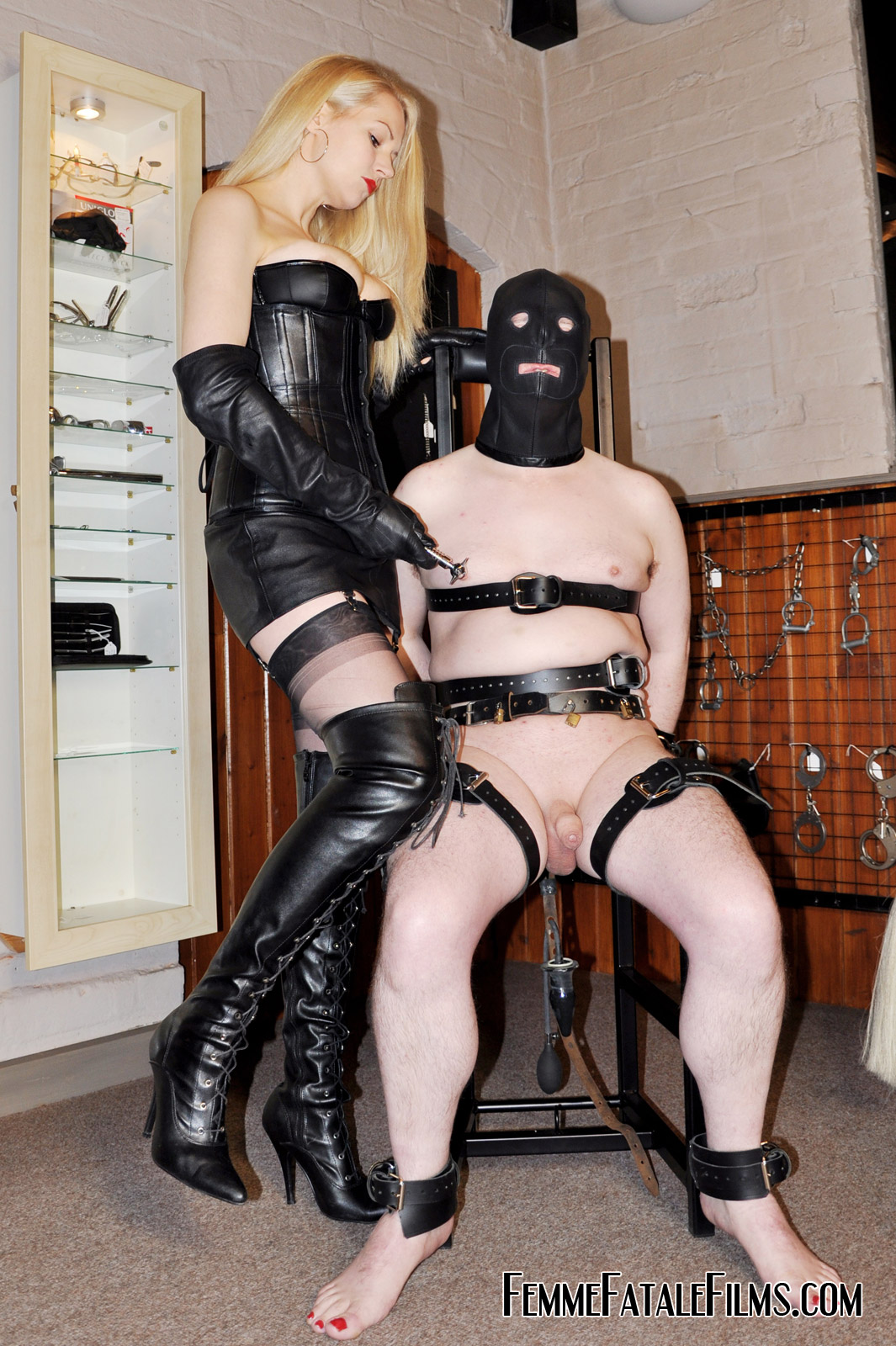 The slave is strapped to the bondage chair and has no option but to endure whatever torment Mistress Eleise decides to dish out. She starts by stretching his arse with an inflatable plug and then sets about stretching his nipples and ball sack. Lovers of leather gloves will love the sensuous way in which she smothers his face.
These are free images from Femme Fatale Films, featuring anal stretching and cock stretching performed by Mistress Eleise de Lacy
The infamous Mistress Eleise de Lacy. London Dominatrix, jet-set Femme Fatale and former resident Domina of The English Mansion and FemmeFataleFilms.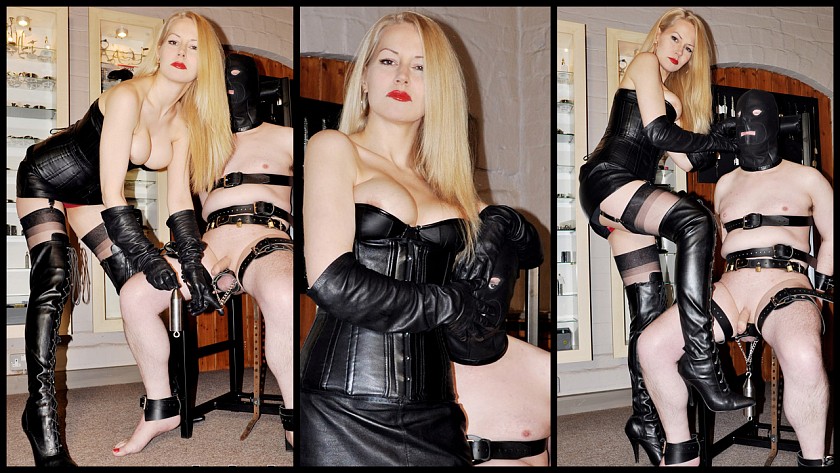 Where Based:
Paris, France, Monaco, Mainland Europe